Felt in the mood to put together even more webpins for everyone's favorite Warrior young'n, humble as always, but as fierce a competitor as anyone out there at times.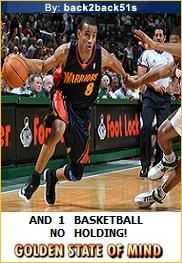 Monta, the AND One shoe contract holder. The hype man of their games likes to shout NO HOLDING! when someone grabs on D when they can't stop the man they're guarding, like the unlucky Bucks guard we see here tripping over his own feet.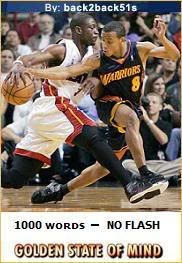 Surprisingly found a lot of nice pics of Monta playing mad defense. All ball, pics say a thousand words and the NBA's superhero Flash is stopped by our boy Monta.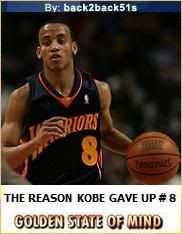 Self explanatory. Kobe or KB8 became KB24 this season and said it was something about the shot clock, hours in a day, etc. but Antoine Walker doesn't put together games at this point in his career that Mister Ellis can. The future of #8, not bad for a kid out of Jackson, Mississippi.