i dont know if you all saw this but i just saw it today and thought it was pretty cool. it was in friday edition of the san jose mercury news.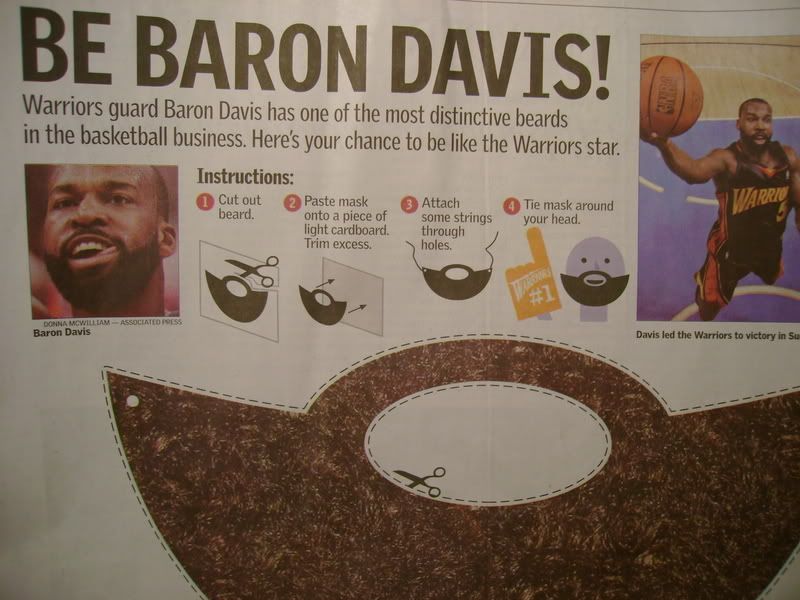 pretty awesome. his beard is pretty distinct and he should definitely not shave or trim it at all. then theyd hafta print out another cutout thatll be a whole page. or maybe not as that might be illegal in the nba i dont know. david stern is like that
This FanPost is a submission from a member of the mighty Golden State of Mind community. While we're all here to throw up that W, these words do not necessarily reflect the views of the GSoM Crew. Still, chances are the preceding post is Unstoppable Baby!