Apparently, they love Kelenna Azubuike
http://sports.yahoo.com/nba/teams/gsw
He leads the team in Points and rebounding?!
14.4 points and 5.0 rebounding.
really puts us in a contending position doesn't it?
Just thought it was funny and wanted to point it out.
I'll throw in a screen shot after the jump.
But anyways, another thing I looked at was that for the odds of winning the title next year, we are1/100
This is the same as the Sacramento Kings, Warriors South (Clippers), Charlotte, Indiana, Toronto and OKC...
Are we really worse than the Washington Wizards?!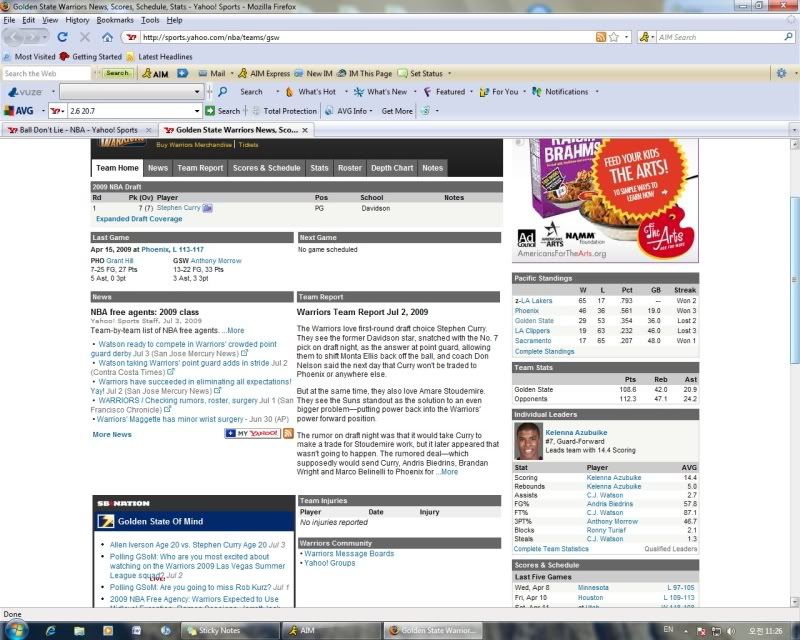 This FanPost is a submission from a member of the mighty Golden State of Mind community. While we're all here to throw up that W, these words do not necessarily reflect the views of the GSoM Crew. Still, chances are the preceding post is Unstoppable Baby!