"Music is the soundtrack to life" as the cliché goes.  Whether in the car, on the bart train, in your office, in your house, etc, there is usually some musical accompaniment to whatever daily things you might be doing.  Technology has since continued to facilitated this relationship: ipods allow us to have all the music we could possibly want to listen to, just about everywhere and anywhere.  
But with sports in general, basketball games in particular, I think the utility of music is particularly significant. I remember as a freshman watching my high school's varsity basketball team pre-game warm-ups and the deliberate performativity of it to hype up the crowd.  I sat in awe as the team ran onto the court to K7's "Come Baby Come" ; with its uptempo rhythm and call and response lyrics, the association of the music as a form of identification with these people seemed to immortalize these jocks even more so in the pantheon of high school social hierarchies (it was also no wonder this song was featured on Jock Jams volume 1).  I was on the Freshmen team at the time and our corny captain made our warm-up tape, which featured some joints that made me somewhat embarrassed to be associated with these teammates at the time.  When was Ini Kamoze's mild "Hot Stepper" ever relevant except at recent "grown folks nite" at clubs?  That song, in addition our throwback jerseys that were so tight and short (probably looking really good on cheerleaders instead) that would have made John Stockton proud, hardly intimidated anyone.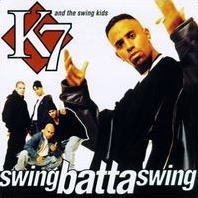 So what songs besides' John Tesh's NBA on NBC theme have continued to work well with and at basketball games?  Which songs haven't worked?  Here is my short list of tracks that were and are HOT and NOT HOT!
HOT:
"This is how we do it" -Montell Jordan
"Jump Around" -House of Pain
"Can't Stop, Won't Stop" (just the break)--Young Gunz
"Tell Me When to Go" -E40
"Yeah!" -Usher, Lil Jon, and Luda
"Stand up" -Luda
"Move b*tch"--Luda
"Come Baby Come"--K7
"Boom Skak-a-Lak" --Apache Indian
"Run it!" Remix--Chris Brown with Juelz Santana
"Enter Sandman"--Metallica
"Girls Just wanna have fun"--Cindy Lauper
NOT HOT:
"In Da Club" and just about anything else by 50 Cent
Anything by Kelly Clarkson
"Lets Get it Started" - Black Eyed Peas
"Hollaback Girl" -Gwen Stefani
"Grillz" - Nelly
"Shake Ya Tailfeather" -Nelly
Anything by Nelly   
"Welcome to the Jungle" - Gunz and Roses
"I can't get no satisfaction"--Rolling Stone (which has now becomed the anti-sports event song after their snoozer performance at the Super Bowl)
What tracks do you think are NBA friendly?  Which do you think should be left for rodeos?  And what's up with that corny music they play on ABC now?  When does soft rock and adult contemporary music meant for waiting rooms and dentist's office vibe well with emphatic and aggressive dunks?  Isn't the contradiction so obvious???  When will they bring back John Tesh music to be the sound of the NBA?