Web Pin Wednesdays is back in full effect! That's right ya'll, get your creative taste buds on, because every week we will be showcasing our community's hottest Web Pins! I can't describe how much creative talent is represented on this site from it's community members here at GSoM! We've got seasoned veterans producing Web Pins on the Photoshop tip, along side peeps who are ready to learn... if not getting into the creative mix of producing their own fun icons.
Within the coming weeks, I will have a special segment on "How to make your own Web Pin" using Photoshop, with simple steps on placing images and text into a Web Pin document to explaining more advanced steps in creating clipping paths and placing images of Baron or Monta into a new and hyped-up background!
Let's take a look at this week's Web Pins brought to you by some of GSOM's talented Community Members!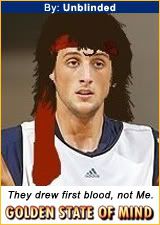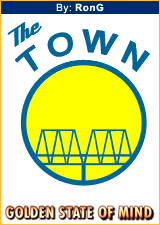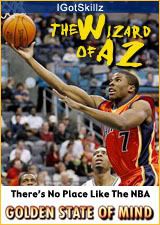 GSoM Warriors Web Pins
Think of them as digital refrigerator magnets. They make excellent  GSoM signatures, fun desktop images, cool rotating screensavers, hot IM avatars, fly MySpace profile add-ons, and great conversation pieces.

Got a Web Pin?
 We know there are a lot of skilled Photoshoppers and graphic artists in the GSoM community, so definitely email us your own GSoM Warrior Web Pins or post them in a diary and we'll give your work some of that good ol' GSoM love and airtime on the main page. Keep the width at 160 pixels and make sure that it's all good for our family show. There's really only one rule- it has to be FUN. Here's a template (Photoshop file) to get you started.

 If you're a digital image rookie have no fear! Just email us a great image with your caption and BAM!- I'll get your Web Pin assembled.

Send us your Warrior Web Pins or requests to tonydotpsd@gmail.com with the title "GSoM Warrior Web Pin- SUBMISSION" or "GSoM Warrior Web Pin- IDEA". Wednesdays are more than just Hump Days... It's fun again!
(P.S. There are a number of you who gave me Web Pin requests and ideas last week... I haven't forgotten! It's just one of those weeks where everyone in my department decided to call in sick!)